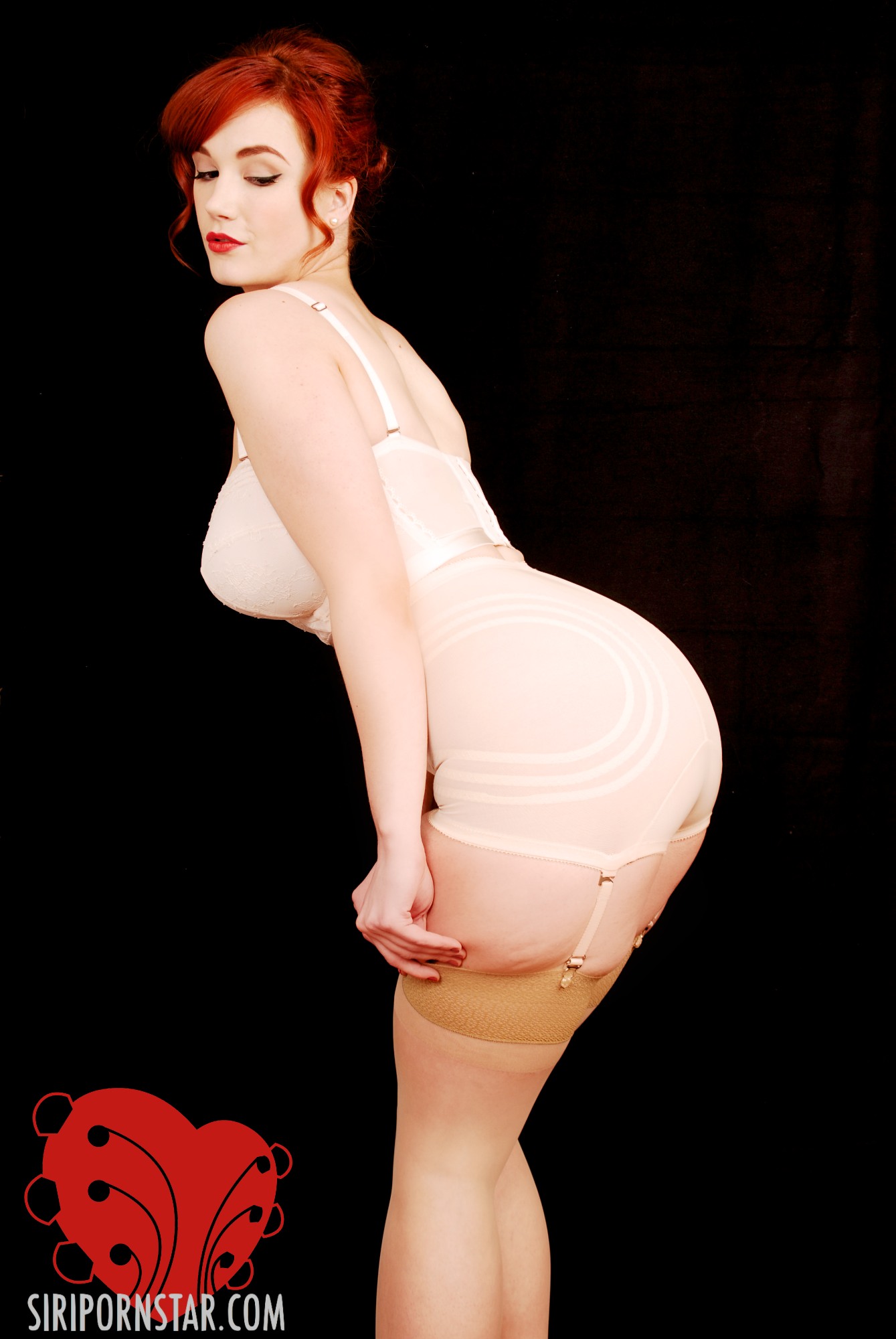 It's not often that we hear about porn in a positive light, much less in a feminist way. Siri, an award-winning porn star, was able to answer our questions about feminism, the porn industry, and her involvement with The Unslut Project.
What made you decide to become involved in the porn industry?
I first knew I wanted to be an adult film actress when I was 19 and had just started college. I watched a lot of porn (mostly queer porn) at the time and it seemed like something I would not only enjoy immensely, but also be pretty good at. By the time I was 23 and done with school I still hadn't gotten the idea of doing porn out of my head; it was still my dream job. So I moved to Los Angeles at the first opportunity, and as they say, the rest is history!
Many porn stars have spoken out about how they felt porn was degrading yet others have said their experiences have been very positive. Why do you think that these experiences differ so much? What has been your experience so far?
It depends on your perspective. If you choose this career for positive reasons, and have a positive outlook, your experiences will be positive. If you choose adult work for negative reasons (and I personally believe that "just to get a paycheck" is a negative one) then you'll feel negatively about your experiences in the adult film industry. There's so much love and positivity in this industry, among its people, and in the work itself. You'd have to have a very negative outlook to willingly do this as a job, and still consider it a degrading one. I've heard several veteran performers advise new girls to stop making porn as soon as the work stops being fun. And I'd agree with that – if you don't have fun, then your heart's not in it. And if your heart isn't in it then you will be extremely unhappy doing any form of sex work, and you'll develop feelings of resentment.
What is your opinion about porn stars being called sluts and other terms that may be seen as derogatory on camera?
That's such a personal question, because what most performers do and say on camera is a matter of what turns them on, and of course everyone's different in that regard. I love dirty talk, and I'm fine with my scene partner using the word slut during our sex scene; it's naughty and it turns me on. Because I like that and consent to it, then it's not degrading, and I find it quite patronizing and insulting for someone else to tell me that it is degrading, when it was my choice to begin with. Performers discuss boundaries before a scene, so an experienced performer who doesn't like that kind of talk would know to say so before a scene. Unfortunately, not all porn fans are mature enough to understand that what we performers do on film is a fantasy. Sexuality is totally personal, and what you see us doing on film may very well be the complete opposite of what your real-life sex partner wants! Dirty talking in porn is similar to bondage: you wouldn't just assume that your sex partner wants to be tied up just because you saw it in a porn video. So don't assume that your sex partner will enjoy being called a slut just because you saw it in a porn video. Likewise, just because a person likes being bound sexually, that doesn't mean they want to be bound in a sexual manner. I don't know anyone who enjoys name-calling during sex, who would also find the same type of name-calling acceptable in a non sexual environment. Sometimes I think porn videos should have a "Do Not Try This At Home" disclaimer in the beginning, haha.
Many women feel uncomfortable watching porn due to it constantly being discussed in a negative light. Is there a way for porn to become more appealing to women who feel uneasy about watching it?
Stay away from porn tube sites – and I'm not just saying that because I'm anti-piracy. They purposefully present content in a negative, distasteful manner, because they're trying to get your attention in the hope of generating advertising revenue. To me, as a feminist, there's a world of difference between watching free porn on a tube site created to cater to the lowest common denominator, or subscribing to a site that genuinely cares about their product's presentation and integrity — sites like CrashPadSeries.com, GirlfriendsFilms.com, even my own site SIRIpornstar.com (because I am the one who writes all of the descriptions, chooses the thumbnails images, etc). There's quite a lot of sex-positive, female-positive, body-positive feminist porn out there. You just have to look in the right places. If you get a good vibe from certain studios or performers, explore their sites and see what you find. I suggest starting with the 2014 nominees and winners of the Feminist Porn Awards. There's a lot of really wonderful lady-friendly porn out there!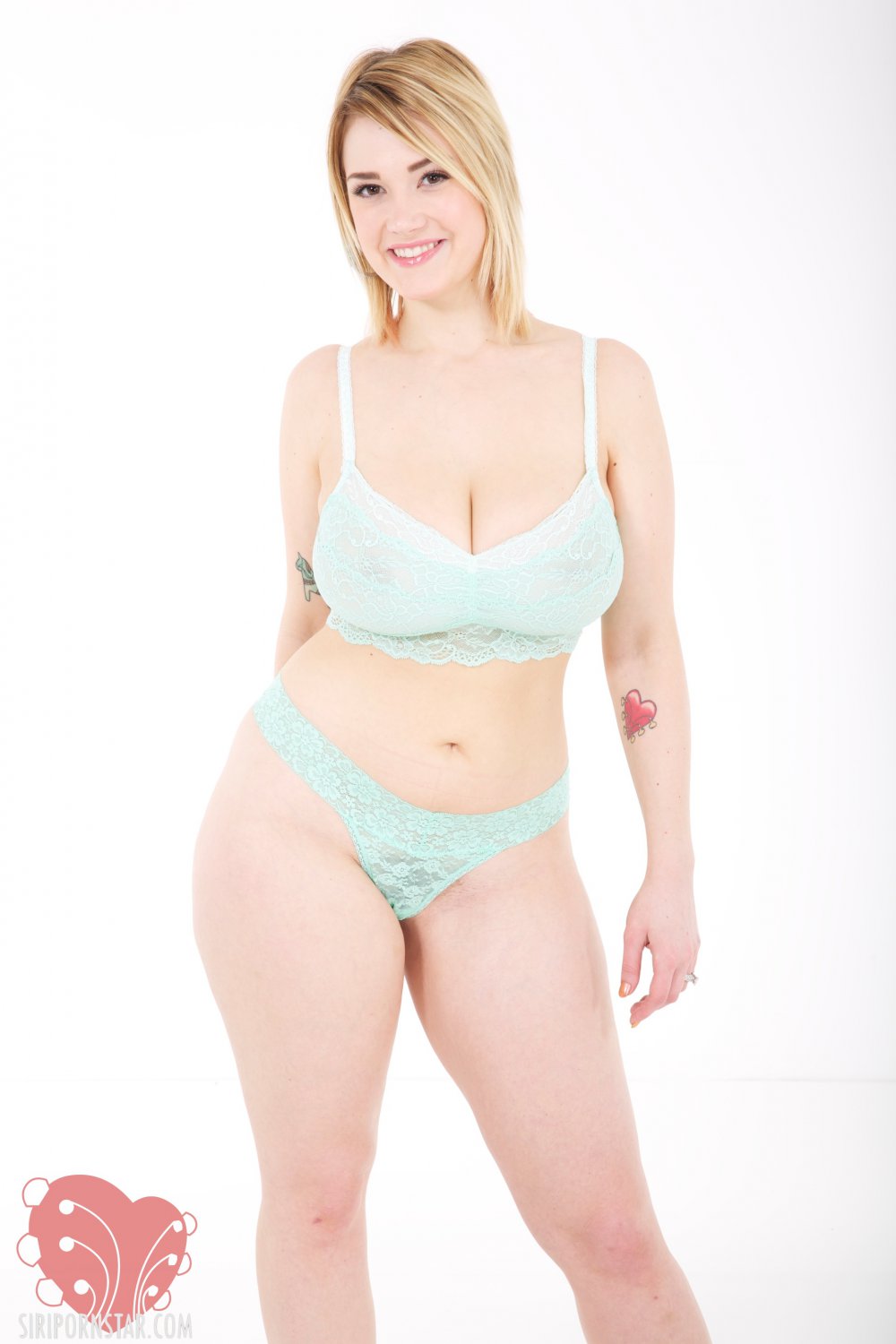 Do you think that the porn industry is becoming more accepting of a variety of body types, genders, and races now than it was before?
Slowly but surely, yes. I think there's now less of the "Jenna Jameson" look than there has been in a long while. The prevailing body type is still much smaller than the average woman, but overall you see a greater variety of body types on display. There's even a noticeable difference between when I started two years ago and today! I love that we're seeing more racial diversity as well. Asa Akira's amazing success is a wonderful thing for this industry. There are talented directors like Dana Vespoli who highlight performers of different races, especially black women – and not in a way that is objectifying or fetishizing, which our industry is sadly a bit too well-known for. It makes me very happy to see adult films opening up to a wider interpretation of beauty – one of the many motivators for me choosing this career was that I didn't like what I was seeing in mainstream adult films, and I wanted to help change that. So it's nice to see that things are changing.
Tell us about your involvement with The UnSlut Project.
The UnSlut Project started as a simple blog of founder Emily Lindin's diary entries from when she was sexually bullied during middle school. Last fall, The Unslut Project ran a very successful Kickstarter campaign to fund Slut: A Documentary Film, which aims to highlight and combat slut shaming by featuring the stories of girls who were driven to suicide by sexual bullying, interviews with women who have experienced the effects of slut shaming in their own lives, and the opinions of media figures, sexologists, psychologists, and other experts. Through my involvement with the funding and promotion of the film, I'm one of its Associate Producers. I couldn't be more proud to be a part of Slut: A Documentary Film, which is currently in production, and I highly encourage everyone to check it out at www.unslutproject.com.
What advice would you give to people who wish to be involved in the porn industry?
In order of importance, you absolutely must have: self-confidence, a genuine love of sex (even insatiability!), a good business sense, a thick skin, and a sense of humor. And if you're a straight guy, you have to be comfortable cumming on command with a handful of other dudes staring at you, impatiently waiting. It's rarely as glamorous as you might think it is.
 I had to include a bonus Harry Potter question because it's awesome that you're a huge Harry Potter fan: if you could film a scene with any character, who would it be?
Believe it or not, I've already given this a fair amount of thought… I'd want a threesome with Professor Snape and Luna Lovegood. I bet they're both super kinky. I think it would be so hot!